Anchorage Office
Eni Mavaega
GM of Operation
My name is Eni Mavaega. I am an owner of Denali Care Services in Washington state. Denali Care Services absorbed TLC Home Care in February of 2023, changing the name to TLC Care Services. I've worked for TLC Home Care since they opened in 2015 as a caregiver. Working my way in the office doing clerical work such as accounting, care coordination, recruitment, and training, I helped this company start and open the Fairbanks and Soldotna offices as well as the sister branches in Hawaii; Aloha TLC and Aloha Behavioral Health.
It is an honor to be in this field and do what I love and an absolute privilege to have grown a career with such an amazing group of professionals who love God and love people in that order.
I've had the opportunity to meet many wonderful people, of all types of personalities and backgrounds, through traveling and managing all 6 Home Care offices. I am grateful for every learning experience and life lesson, learned along the way. When you think of me, think of a heart on fire for those that I serve! I am, and forever will be, #teampurple.
Bobbi Dotson
Office Manager/Client Care Coordinator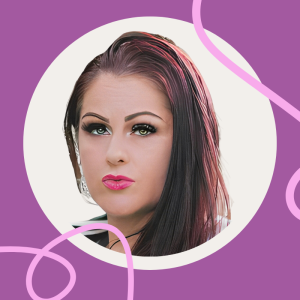 I have been in Alaska for 36 years. I have a passion and desire to help others overcome life's toughest obstacles. I am a mother of 5 and Grandmother of 3, I enjoy the great outdoors with my friends and loved ones.
I am a Certified Counselor Tech (CT), Chemical Dependency Counselor (CDC1) also known as a Substance Abuse Counselor, and a Certified Mental Health Tech. I am Certified in Co-Occurring Disorders, CPR, AED, First Aid, and Blood Borne Pathogens. I'm also, an experienced Legal Assistant.
I am now the office manager for the Anchorage office and am over all client care for TLC Home Care. I am happy to share my expertise with the community. I am even more excited to be a part of TLC and all that they do for Alaskans.
My Motto in life is "We May encounter many defeats, but we must not be defeated!"
#IAMTEAMPURPLE
Tuvalu Tauanu'u
Anchorage Caregiver Coordinator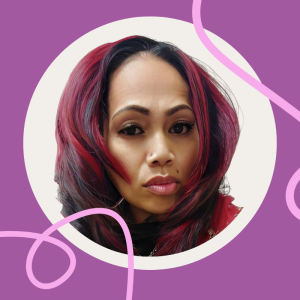 Hello, my name is Tuvalu (Tubbie) Tauanuu. My nine children and 10+ grandchildren are my greatest blessings.
My experience includes working as an Electronic Services Representative for NSFCU, Hotel Housepitality, and Management for Day Spa and Salon.
I've always believed in providing outstanding customer service. My passion for helping others led me to TLC.
#IAMTEAMPURPLE
Lonetona Mainifo
Front Desk Scheduler
My name is Lone, and I am part of the purple team here in Anchorage, AK. I coordinate client and employee schedules. I also help with interviewing, and any onboarding or processing of new hires. I am the Front Desk Scheduler here at TLC and have more than 20 years of experience as a customer service representative and more than 15 years of caregiving experience.
My hobbies are reading, singing, fishing, and taking care of my grandbabies. I'm an outdoors person that loves to plant flowers and go swimming if it's hot in the summer. I am so happy and grateful to be a part of the TLC family.
#IAMTEAMPURPLE
Ritchel Camacho
Team Lead, and Admin Quality Assurance
I'm Ritchel, a passionate foodie and an avid traveler who finds solace in exploring culinary delights and connecting with nature. Being a proud solo parent and a devoted volunteer at WEAVERS, a nonprofit women's group, has further shaped my journey.
I thrive on challenges and consider myself a proactive self-starter. I thrive in fast-paced environments under pressure, and I strongly believe in the power of teamwork. I am taking the initiative to ensure tasks are completed promptly and in accordance with the company's high standards.
In my professional background, I spent four years as a Software Quality Analyst before transitioning to a role as an Executive Administrative Assistant for the past seven years. Currently, at TLC Care Services, I have the privilege of working directly with executives, assisting offices in Alaska, Hawaii, and Washington, and overseeing the remarkable Ninja team.
TLC Care Services has provided me with invaluable opportunities to hone my skills, acquire practical knowledge, and gain hands-on experience. One aspect I absolutely adore about this company is its celebration of diversity. Embracing individuals with various backgrounds, cultures, and experiences is the key to fostering an open-minded and inclusive environment, which is truly remarkable.
Being part of this amazing team at TLC Care Services fills me with a deep sense of honor and gratitude. I invite you to join me proudly in celebrating our collective spirit with the chants!
#IamTeamNinja #IAMTEAMPURPLE!
Kurt Christian Benaning
CORPORATE RECRUITER
As a twenty-three-year-old young adult, I am passionate about everything I do and every job I take. I experienced many things, any bad and good. And I thank God for those life encounters as they taught me to be strong and fight.
Working in this company taught me how important it is to be patient and kind to every person. And knowing that we are helping people in need is a fulfilling job and a humble experience.
It fills me with pride to be part of this team!
#IamTeamNinja #TEAMPURPLE
Kim Charl Patoc
CORPORATE LEAD SPECIALIST AND ADVERTISING COORDINATOR
I'm Kim, a Virtual Assistant skilled in lead generation, social media management, and job portal specialization. I have two years of experience in honing these skills.
I'm proficient in social media platforms like Facebook, Instagram, Twitter, and LinkedIn, creating and executing strategies for engagement and growth. I'm also familiar with job posting websites and recruitment platforms, able to write compelling job descriptions and screen potential candidates. I take pride in delivering high-quality work, am organized and detail-oriented, and possess excellent communication skills.
#IamTeamNinja #TEAMPURPLE
Merry Surialyn Panerio
CORPORATE LEAD SPECIALIST AND ADVERTISING COORDINATOR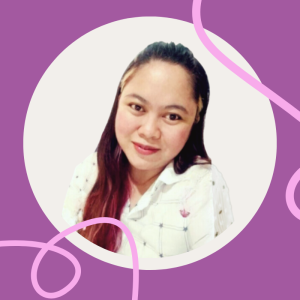 My name is Merry and my coworkers call me that because it best describes my personality, since I'm a cheerful person. I work as a virtual lead specialist, assisting the client care coordinator in gathering potential prospect information so that caregivers will be given more opportunities. I help TLC and Denali Care Services with marketing and social media management by creating brochures and other materials, as well as posting content about our services and caregiver motivations on various social media platforms (like Facebook, Twitter, Instagram, and Tiktok).
TLC and Denali Care Services have been a blessing to me since I am the sole provider for my two children; they allow me to work from home while keeping an eye on them. I enjoy baking as a hobby, and my family enjoys my cakes, so I have an online cake business. My job is teaching me how to be more skilled and goal-oriented.
I feel grateful to be a part of such an incredible team!
#IamTeamNinja #TEAMPURPLE